Business Security
Contact us today for a free business security needs assessment with one of our expert technicians.
Professional Security Solutions for Businesses of Any Size in Uniontown, OH
From small office buildings, to corporate campuses with multiple buildings, to multiple regional locations operating under a single company umbrella, Uniontown, OH businesses with facilities of all sizes have one key thing in common – the need for security. And the first line of defense in securing any business is a professionally installed video security system.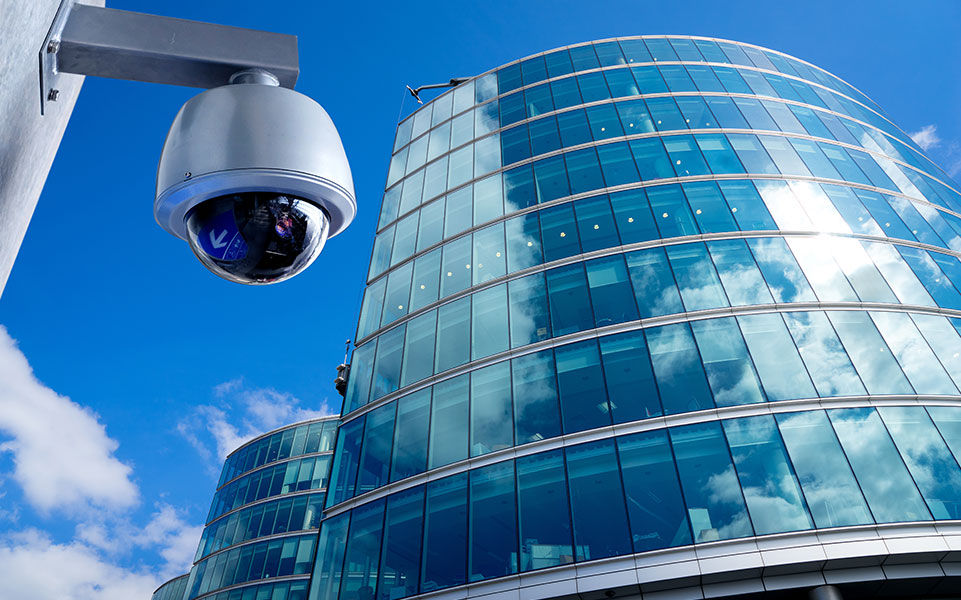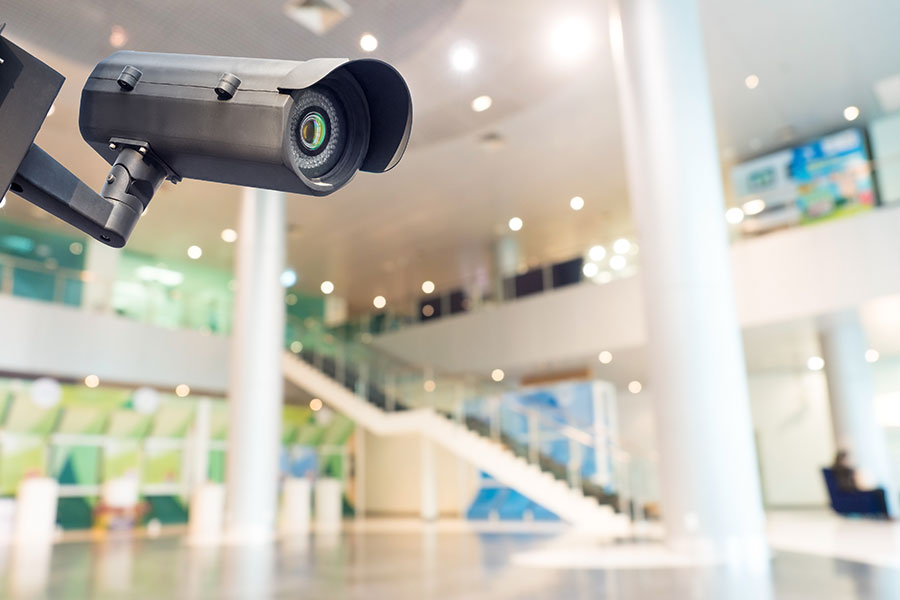 Customized Business Security Solutions in Uniontown, OH
Today's commercial video security systems are designed not only to meet your surveillance needs, but to be scalable as your business grows. The larger you get, the more surveillance you may need, and the right video security system can grow right along with your business – with minimal incremental effort. Our professional security installers at Precision Security Specialist can ensure that your business operations are protected 24/7, with a custom designed business security system for your specific application.
Secure Your Business with Precision Security Specialist
Learn how we can help protect your Uniontown, OH business against external and internal theft, break-ins, vandalism and other security concerns. Contact us today for a business security needs assessment with one of our expert technicians.
A high-quality, professionally installed video security system should be a must for every Uniontown, OH business. When considering video security, it's important to consider it not as an expense, but as an investment in your business – one that can protect your business operations and bottom line for many years to come. Here are some of the main reasons you should consider a professionally installed video security system for your Uniontown, OH business:
Prevent Internal Theft– Employee theft can be a significant drain on annual revenue. But with the video security in place, you'll be able to monitor employee activity, protect sensitive areas of your business, and keep a 24/7 watch over valuable inventory.
Maintain Compliance– A video surveillance system can help your business enforce internal code of conduct rules, and stay compliant with state and Federal workplace regulations. For any issues or potential violations that do occur, a video security system can provide court admissible video evidence to assist in proving or disproving allegations.
Protect Employees– We live in a time when workplace violence is a very real threat. A professionally installed video security system can help protect your employees, vendors and visitors against these threats, enabling your security team to identify risks and respond quickly.
Prevent Break-ins and Vandalism– Having a visible video security system installed at your place of business serves as a significant deterrent to burglars, vandals, and other criminals who frequently target building exteriors, warehouses and parking lots. Knowing that a business is being monitored with 24/7 video surveillance is often enough to make criminals think twice before engaging in illegal activity on your property.
Consider Covert Surveillance– Hidden cameras can be an excellent complement to your visible video security cameras, helping to monitor problem areas and root out the source of theft, shrink, or other issues. Covert cameras are also a solid safeguard against vandalism of your visible cameras.
Reduce Insurance Costs– When you have Precision Security Specialist install a video security system at your Uniontown, OH place of business, you can potentially lower your property and liability insurance costs. Having a business security system lowers the risk of theft claims for your insurance company, and many insurance companies offer reduced rates for businesses that have video security protection in place.
Monitor Your Business Remotely– Remote viewing is another significant benefit of today's professional video security systems. Using your mobile device or laptop, you can check in on your commercial space from anywhere you happen to be. Attending a convention, trade show or meeting on the other side of the country? You can still load up your live feed and see what's going on - anytime.
Reduce Liability Exposure– Your commercial surveillance system can also help to protect you against personal injury lawsuits and other liability claims, safeguarding you against fraudulent activity. If such an event does occur at your facility, your recorded footage could actually be used as evidence in a courtroom to document what actually happened.
24/7 Alerts– Video security systems provided by Precision Security Specialist will link your Uniontown, OH business to a 24/7 live monitoring facility. For a nominal monthly fee, these security professionals keep a constant watch over your system, alerting you immediately if there is ever an issue. If a break-in, fire, or other emergency occurs, they immediately dispatch first responders to your property to keep you and your business safe.
Enjoy Peace of Mind– Finally, consider your own peace of mind. Simply knowing that your business is protected by a state of the art video security system will help you rest easy at night, enjoy your time away from the office, and allow you to focus on the strategic initiatives that drive your business forward. With rapidly advancing video security technology, now is a great time to consider the benefits of a professional video security system for your Uniontown, OH business. At Precision Security Specialist, we can answer all of your questions, evaluate your business security needs, and create a detailed, customized plan to keep your business safe and secure for years to come.
With the variety of cheap security gear and DIY options available today, it's important to understand that just purchasing a video camera system and installing it yourself may not be the best option for your Uniontown, OH business. Trusting in the professionals is a much better option, for many reasons. Achieving the best video security coverage for your business can be complex, and proper system design and installation are vital to ensure that your business is properly protected.
There are many aspects that impact the results that your video security system will deliver. Here are a few of the main things to consider:
Camera Resolution– High quality, multi megapixel resolution cameras that can capture crystal clear images are essential to protecting your business, and are surprisingly affordable. Instead of settling for cheaply made cameras that produce grainy images, Precision Security Specialist can help you select cameras that provide crisp, detailed color video footage, day or night.
Camera Technology– The two types of technology behind today's video security cameras are HD-TVI and IP. HD-TVI is best for retrofitting older analog camera systems with higher resolution cameras. Network IP provides the highest resolution for the best forensic detail. Both technologies offer resolution of up to 8.0 megapixels (4K).
Camera Form Factor– Video security cameras are available in many form factors: dome cameras, bullet cameras, turret cameras, pan-tilt-zoom (PTZ) cameras, fisheye cameras, vandalproof cameras, and more. Depending on the type of surveillance coverage you need and the physical environment in which your cameras will be placed, particular camera form factors will be appropriate. Our installation team can recommend the right mix of camera types to meet your business security needs.
Camera Placement– Whether they cover main entrances, building perimeters, parking structures, sensitive areas, or main workspaces, each camera in your video security system must be located and mounted precisely in order to provide the optimal results. At Precision Security Specialist, our expert technicians are trained in optimizing camera placement to ensure maximum coverage and crystal clear video footage, even in low light or nighttime conditions.
Weather Rating– A significant component of your Uniontown, OH business' overall security solution is the use of outdoor cameras, to cover your buildings' perimeter, access points, and parking lot and visitor areas. Precision Security Specialist offers cameras with IP67 weather rated enclosures, IK10 impact resistant enclosures, and built in heaters and fans, to withstand all types of environmental conditions.
Covert Cameras– Depending upon your needs, it may make sense to install hidden cameras in certain locations. Today's covert cameras are disguised to look like smoke detectors, clocks, and other ordinary objects. They're excellent for running routine surveillance, or for special surveillance applications like determining the source of recurring theft.
Recording Devices– Whether you decide upon HD-TVI or network IP cameras, there is a wide array of recording devices to choose from, depending on your camera count, bandwidth and data storage needs. Security DVRs and NVRs can be equipped with as few as 4 channels, or as many as 128. All recorders offered by Precision Security Specialist offer the latest H.265+ compression technology, to maximize your storage space. No matter what size your Uniontown, OH business, our expert installers can recommend a security recorder that fits your needs now, and can grow with you as your needs expand.
Trust The Professionals
To get the best possible results from your business' video security system, professional system design and installation is essential. The expert team at Precision Security Specialist has many years' experience working with Uniontown, OH businesses, providing:
Professional system design that covers every angle, to ensure that your entire footprint is fully protected
The latest video security technologies, for the clearest multi-megapixel resolution video footage
Professional installation that is structured and scheduled to minimize any impact on your business operations
A custom-designed video security plan, and detailed instructions on how to operate and get the maximum benefit from each component of your video security system
Ongoing support for the life of your video security system; our expert team will answer all your questions, and work with you to maintain and upgrade your system as needed
From the initial evaluation of your business security needs, through system design, installation, and post-installation maintenance and upgrades, Precision Security Specialist is here to help you keep your Uniontown, OH business safe and secure.